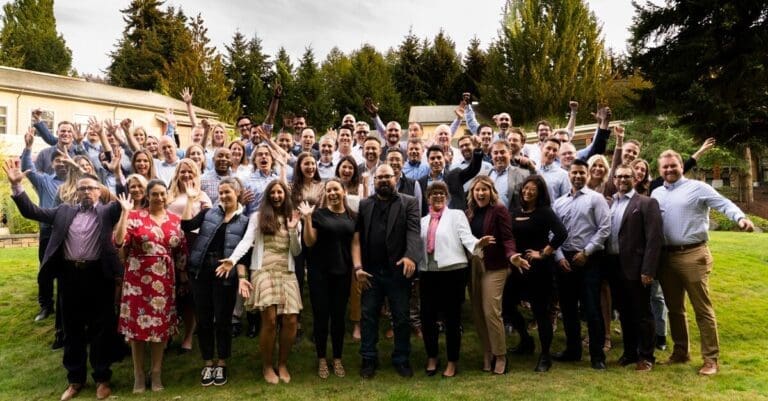 AIM Consulting, an Addison Group company, is named as one of Washington's Best Companies to Work for by Seattle Business magazine: an annual program created by Seattle Business magazine and Best Companies Group to identify, recognize and honor the best employers in Washington state.
To be considered for Seattle Business magazine's Washington's Best Companies to Work for, companies from across Washington participated in a two-part survey process. The first part is worth 25% of the total, evaluating each nominated company's workplace policies, practices, philosophy, systems and demographics. The remaining 75%of the evaluation is weighed entirely on an employee survey measuring employee experience. Best Companies Group managed the overall registration and survey process in Washington, analyzed the data and determined the final rankings.
AIM Consulting President, Mike Mallahan, shared his thoughts on being named:
"It is always an honor to be nominated by the people who make AIM such an exceptional and collaborative workplace. AIM's leadership team is committed to engaging and uplifting our people, giving our experts room to grow and shine, and supporting their journey to being the best they can be. Being named for awards such as this one is a testament that we are on the right path."
AIM has consistently been nominated by its employees as one of the region's top companies. In 2022 alone, AIM was named one of Washington's 100 Best Companies to Work for by Seattle Business Magazine and one of the Best and Brightest Companies to Work For by the National Association for Business Resources (NABR).
Looking to challenge yourself, do what you love, and work in an environment that supports continuous learning and growth? Explore opportunities at AIM.
About AIM Consulting
AIM Consulting (AIM), founded in 2006, became an Addison Group company in 2017 and is an award-winning industry leader in technology consulting and solutions delivery. AIM's differentiation is our collaborative engagement model that provides cross-functional results. We work with clients, shoulder to shoulder, for one goal – their success.
AIM has offices in Seattle, Minneapolis, Denver, Houston, and Chicago; AIM ranked among the "fastest-growing private companies" and "best companies to work," citing its long track record of success with partners and consultants.
Our long-term relationships with the best technology consulting talent allow us to deliver on expectations, execute roadmaps and drive modern technology initiatives.
Addison Group Companies include Addison Group, AIM Consulting, ArcLight Consulting, Bridgepoint Consulting, DLC, Kranz Consulting, Mondo, and Harmony Healthcare.