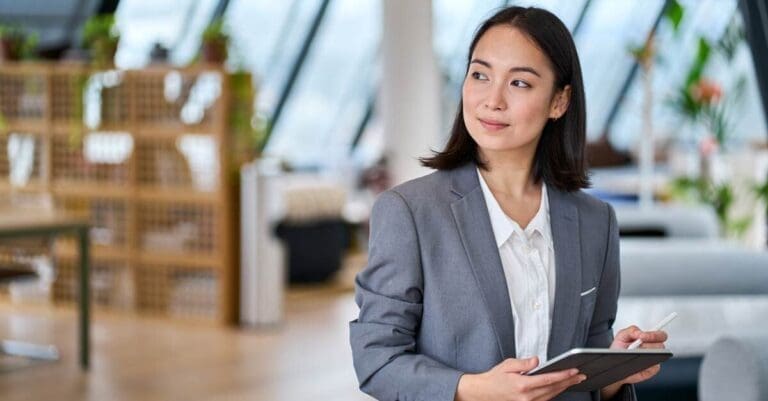 Companies that undergo digital transformation can realize benefits including increased customer engagement, improved efficiency, and increased sustainability. But although many organizations seek to achieve digital transformation, the majority are unsuccessful.
For your organization to compete and thrive in today's digital world, you need seamless execution when designing, building, and scaling your digital business.
Oftentimes, it is beneficial to turn to the support of a skilled consultant when navigating the strategy, migration, adoption, and implementation phases of a digital transformation project.
Everything you need to know about Digital Transformation consultants:
What is Digital Transformation?
Digital transformation is the process of leveraging digital technologies to transform business processes, services, or operations. It can involve the creation of a new digital process, the maturation of an existing process, or the conversion of an analog process to a digital one.
Digital transformation is not a one-time fix, but rather a continual adaptation to evolving customer needs, environments, and technologies.
What Does a Digital Transformation Consultant Do?
A digital transformation consultant strategically assesses the business's current state and its desired state — providing a custom-fit solution to achieve the technology initiative and improving ROI on digital investment.
Using their extensive knowledge of new technologies and platforms, the consultant can lead the organization in developing and executing a roadmap that either results in the creation of a new digital solution or the maturation of an existing solution.
Digital transformation consultants also help manage internal talent and build their digital skills to ensure effective execution and long-term sustainability of the solution.
Responsibilities & Services of Digital Transformation Consultants:
Intellectually curious about the latest consumer or digital advancements
Experienced in utilizing design thinking, Agile approaches, and data mindsets to translate challenges into solutions
Comfortable gathering and analyzing large amounts of information while developing insightful, compelling product vision and strategy recommendations
Leverages strong business intuition and knowledge of technologies to solve complex problems and identify innovative solutions
Experienced in inspiring, coaching, and communicating with others to encourage new behaviors and foster acceptance of new digital experiences and processes
8 Ways Digital Transformation Consultants Can Help Your Business
Leveraging comprehensive UX design and technology knowledge to design, plan, and implement new product features
Saving you time and money while making the most of your implementation
Enabling your organization to utilize powerful tools and methodologies to enable end-to-end business transformations
Creating strategic recommendations and ensuring the alignment of operational and financial goals
Clearly defining milestones, KPIs, and employee objectives to measure the progress of digital transformation initiatives
Integrating digital process automation and AI with the transformation strategy to reduce costs, improve accuracy, and streamline processes
Supporting change management by analyzing any skill gaps, providing necessary employee training, and outsourcing complex tasks if needed
Delivering a solution that can build resilience, improve efficiency, improve adaptability, and tighten security
When Should You Hire a Digital Transformation Consultant?
Digital transformation is a lofty goal, and studies indicate that an average of 87.5% of digital transformations fail to meet their original objectives.
Most companies face significant barriers to achieving transformation including employee pushback, lack of necessary expertise, unrealistic timelines and objectives, and poor overall execution.
An average of 87.5% of digital transformations fail to meet their original objectives.
Hiring an experienced, skilled consultant is vital to ensuring your digital transformation is successful and your investment is realized. The right consultant will have the deep expertise necessary to develop the right strategy and roadmap, implement leading-edge tools and technology solutions, and drive change adoption.
Types of Projects Digital Transformation Consultants Work On, With Examples:
Digital transformation consultants work on a vast array of projects, including everything from accelerating workflows through smart automation to maturing methods of data gathering.
Let's look at one of AIM Consulting's previous experiences as an example of the types of projects digital transformation consultants are often tasked with. For a more detailed look, please head to our digital transformation case study.
Example of Digital Transformation Consulting Project:
An adventure travel microsite expanded its parent company's mission by inviting travelers on activity-centered excursions across the globe. After a transformation of the site's backend systems, challenges arose, including a payment process that required physical paperwork and a lack of connection between the site and the CRM and the inventory management system.
AIM's solution created a beautiful, modern website integrated with backend systems. This process included:
Implementing the foundational architecture and modernizing the site design
Building the site responsively to optimize the experience for desktop, tablet, and mobile
Updating the payment processing
Connecting the front-end to the existing CRM backend via microservices
Developing search functionality using AngularJS
This not only resulted in a seamless user experience and a competitive edge over its travel site competitors, but also delivered an improvement in mobile responsive design, better SEO, and an increase in operational savings.
The cumulative effect of the digital transformation was a tremendous increase in sales – more than 60%.
Need Digital Transformation Support?
A successful digital transformation enables your organization to accelerate workflows, increase efficiency and build resilience. At AIM Consulting, we offer expert guidance to chart your path forward by identifying the processes, tools, and technology solutions needed to embrace digital transformation.
Contact us today or learn more about our digital transformation services.